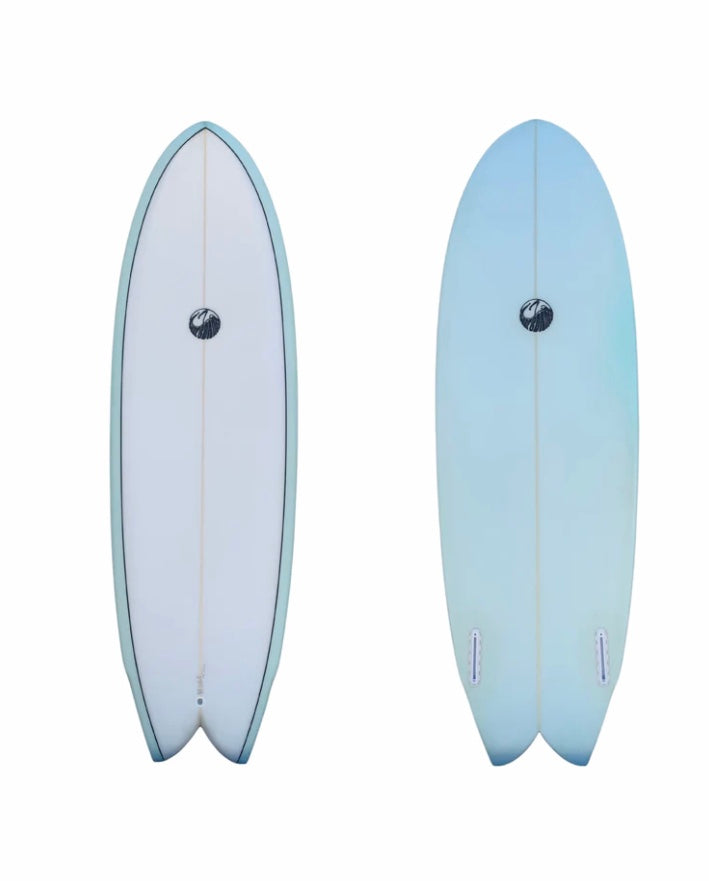 OG Fish -Custom order deposit
The OG fish is a high performance twin fin style fish for small to mid sized surf.
The bottom rocker is low in the nose and tail for speed and drive in small waves. The deck rocker is mild and flat out the tail for the most maneuverability.
In the front I keep the deck is mostly flat to the rail to keep as much foam as possible for paddling. The front third is completely flat and has a "shadow rail" that progressively turns into a light dome in the tail 
The rails are foiled thin so the board is extremely responsive to react in smaller waves.
This board will work best for a surfer who wants to glide and rip in smaller surf.
After submitting the order form you must pay the $500 deposit to start your board in production.
Questions about the order form? Check out the Order Form Glossary of Terms page.